Responsible Banking
Diversity, Equity & Inclusion
Diversity, Equity & Inclusion at Santander US
The Santander US Diversity, Equity & Inclusion (DEI) strategy supports employees from every background and fosters an environment where colleagues feel welcomed, valued, listened to and able to contribute to and grow at our company.
We define Diversity, Equity and Inclusion as respecting and valuing differences such as, but not limited to, gender, age, ethnicity, race, sexual orientation, education, physical and cognitive abilities, veteran status and religion. We believe that a diverse and inclusive environment helps create prosperity for employees, helps us serve our diverse clients, and contribute positively to our communities.
Message from Santander US Chief Diversity Officer
"The Santander US senior leadership team knows and understands the importance of a diverse and inclusive workforce. But more importantly, they're willing to give their time to listen, offer solutions and take action. I'm really proud of the work that we've completed to date, but I'm really excited about what lies ahead and the journey that we're on to help increase our diverse workforce, to help grow our diverse talent and to be more transparent about sharing our demographic information. Most importantly, I'm privileged and proud to stand together with our employees to fight racism and bigotry within our communities." – Diane Cornish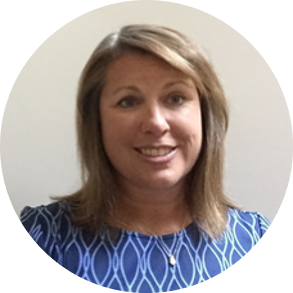 Supporting Our Diverse Workforce
Employee Resource Groups
Our 7 Employee Resource Groups (ERGs) cultivate the valuable insights and perspectives that only a diverse workforce can provide, centered on three main pillars: Colleagues, Careers and Communities.
With representatives right across our footprint, the ERGs promote leadership, find and develop diverse talent, raise awareness and educate colleagues about relevant subjects, and build an internal support system for workers within Santander. The ERGs encourage diversity and foster an inclusive environment, and provide broader perspectives on Santander practice & products.
The ERGS are for everyone — from colleagues who identify with the specific group or are active allies, to those who want to be a part of the discussions on related issues and show their support.
Santander's 7 ERGs support:
Asian American and Pacific Islander employees (AAPI ERG)
Black employees (BEN ERG)
Caregivers and those living with cognitive and physical differences (Thrive ERG)
Hispanic/Latinx employees (Conexion ERG)
LGBTQ+ employees (Embrace ERG)
Veterans (Vet ERG)
Women employees (EmpowHER ERG)
7
Resource Groups
Encouraging diversity and fostering an inclusive environment
2500
Members
Over 2,500 ERG members across our 7 networks
175
Events & Initiatives
Engaging ERG members in fireside chats, discussion panels and informational webinars
Employee Diversity
Santander's EEO-1 Data
Each year, Santander provides an Employment Information Report (EEO–1) to the U.S. Equal Employment Opportunity Commission and U.S. Department of Labor, providing a demographic breakdown of our workforce by race and gender. We also make these numbers available to customer and the public.
Learn More