Responsible Banking
Diversity, Equity & Inclusion
Diversity, Equity & Inclusion at Santander US
The Santander US Diversity, Equity & Inclusion (DEI) strategy supports employees from every background and fosters an environment where colleagues feel welcomed, valued, listened to and able to contribute to and grow at our company.
We define Diversity, Equity and Inclusion as respecting and valuing all of our similarities and individual differences, with a focus on creating an inclusive culture. We believe that a diverse and inclusive environment maximizes employee engagement, broadens our customer's perspectives, and excels our community involvement.
Hear from our Chief Diversity Officer
I'm committed to starting a movement that inspires people.
For me, diversity, equity and inclusion are about the personal connections we make and how they unite us. It starts with inclusion. We all want to contribute our best work, by being our authentic selves in an environment that's inclusive and fair. My mission is to help make that happen, for all of us.
Virnitia Hendricks
Chief Diversity Officer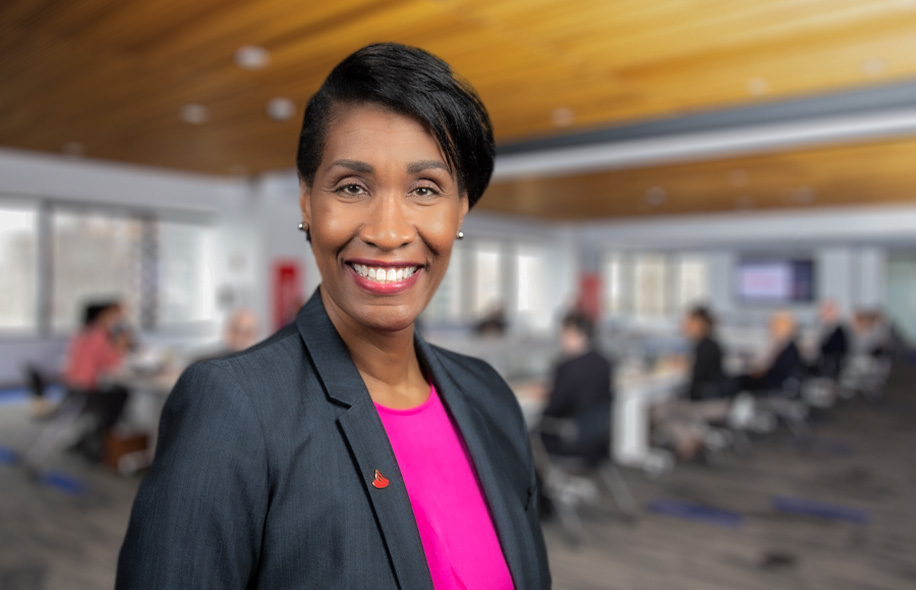 Supporting Our Diverse Workforce
Employee Resource Groups
Our 7 Employee Resource Groups (ERGs) cultivate the valuable insights and perspectives that only a diverse workforce can provide, centered on three main pillars: Colleagues, Careers and Communities.
With representatives right across our footprint, the ERGs promote leadership, find and develop diverse talent, raise awareness and educate colleagues about relevant subjects, and build an internal support system for workers within Santander. The ERGs encourage diversity and foster an inclusive environment, and provide broader perspectives on Santander practice & products.
The ERGS are for everyone — from colleagues who identify with the specific group or are active allies, to those who want to be a part of the discussions on related issues and show their support.
Santander's 7 ERGs support:
Asian American and Pacific Islander employees (AAPI ERG)
Builds awareness of the challenges faced by Asian Americans and Pacific Islanders by providing developmental opportunities for colleagues and extending outreach to the external community and more.
Black Organization for Leadership & Development Resource Group (BOLD ERG)
Leverages diversity of thought and experiences of Santander colleagues for the development of our Black employees and their allies.
Caregivers and those living with cognitive and physical differences (Thrive ERG)
Supports colleagues who identify as caregivers or are living with cognitive and physical differences, as well as those who wish to support them.
Hispanic/Latinx employees (Conexion ERG)
Dedicated to the development, empowerment and growth of Latino and Hispanic colleagues within the communities where we live, work and serve.
LGBTQ+ employees (Embrace ERG)
Strives to foster a safe workplace for LGBTQ+ colleagues and allies where everyone can do their best work and be their whole self.
Veterans (Vet ERG)
This group's main goal is to promote leadership, find/develop talent, enhance employee engagement and build an internal support system for veterans within Santander.
Women employees (EmpowHER ERG)
Dedicated to the development, empowerment and growth of women and their allies within the communities where we live, work and serve.
7
Resource Groups
Encouraging diversity and fostering an inclusive environment
2500
Members
Over 2,500 ERG members across our 7 networks
175
Events & Initiatives
Engaging ERG members in fireside chats, discussion panels and informational webinars
Employee Diversity
Santander's EEO-1 Data
Each year, Santander provides an Employment Information Report (EEO–1) to the U.S. Equal Employment Opportunity Commission and U.S. Department of Labor, providing a demographic breakdown of our workforce by race and gender. We also make these numbers available to customer and the public.
Learn More