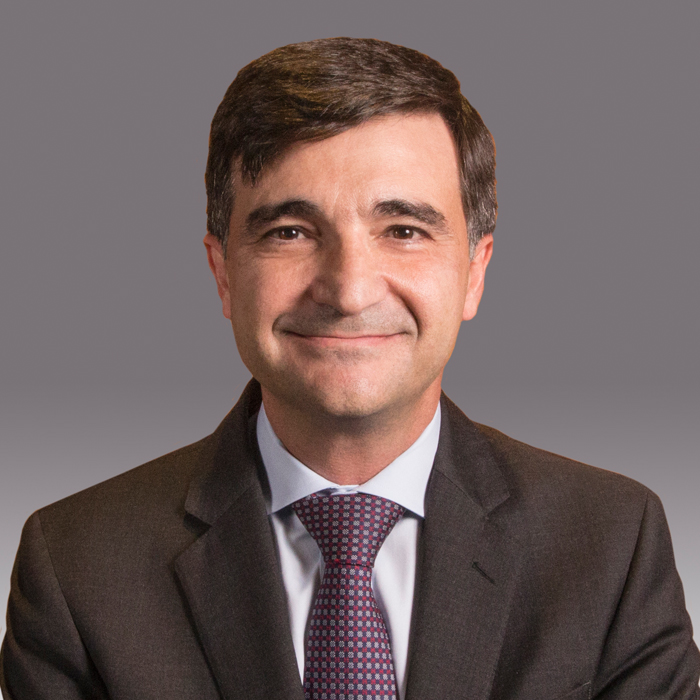 Juan Carlos Alvarez de Soto
Chief Financial Officer, Santander US and Santander Bank, N.A.
Juan Carlos Alvarez de Soto, CFA, is the Chief Financial Officer (CFO) for Santander US and Santander Bank, N.A. (SBNA). He is a member of the Santander Consumer Board of Directors and the Santander US Executive Committees.
Juan Carlos was appointed CFO for Santander US and SBNA in September 2019. Prior to this appointment, he served as the Chief Financial Officer for Santander Consumer U.S.A. and was the Corporate Treasurer for Santander Holdings USA, Inc. (SHUSA), overseeing SHUSA's liquidity risk management, asset liability management and treasury functions.
He joined Santander in 1996 and brings more than 25 years of investment and trading expertise to his current role. Before joining Santander US, he was Senior Vice President and Head of Treasury and Investments for Santander's International Private Banking at Banco Santander International and Banco Santander Suisse. Prior to joining Santander, Juan Carlos worked as part of the Treasury team for Inter-American Development Bank in Washington, D.C. and for FIMAT (Société Generale's group) in Spain.
Juan Carlos holds a Master of Science Degree in Finance from George Washington University and a Bachelor of Science in Management from Tulane University. He is also a Chartered Financial Analyst.