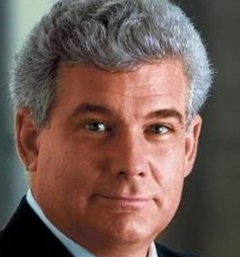 William Muir
Director
William Muir was appointed to the Santander Holdings, USA Inc. (SHUSA) Board of Directors in August 2022. He was also appointed to the SHUSA Audit Committee in September 2022. Mr. Muir joined the Santander Consumer Holdings USA Inc. (SC) Board of Directors in November 2016 and served as Chair of the Audit Committee and was a member of the Executive, Risk, and Regulatory and Compliance Oversight Committees until August 2022. He was appointed Chairman of the SC Board, Risk and Executive Committees in August 2022. Mr. Muir was also appointed to the Santander Bank, N.A. Board in October 2022.
In 2014, Mr. Muir retired from Ally Financial Inc. (formerly known as General Motors Acceptance Corporation (GMAC)), where he served as President and head of its Global Automotive Financial Services business since 2004. Prior to that time, he served as Executive Vice President and Chief Financial Officer from 1998 to 2004. From 1996 to 1998, Mr. Muir served as executive-in-charge of operations and then executive director of planning at Delphi Automotive Systems, a former subsidiary of General Motors (GM). Prior to serving at Delphi Automotive Systems, he served in various executive capacities with Ally since first joining Ally in 1992 and also served in a number of capacities with GM since joining the company in 1983. Mr. Muir also served as Chairman of the Ally Insurance Group from 1999 to 2014, a member of the Ally Commercial Finance Board from 2002 to 2013, and a member of the Ally Bank Board of Directors from 2004 to 2016.
Mr. Muir received a bachelor's degree in industrial engineering and operations research from Cornell University in 1977. He earned a master's of business administration degree from Harvard University in 1983.