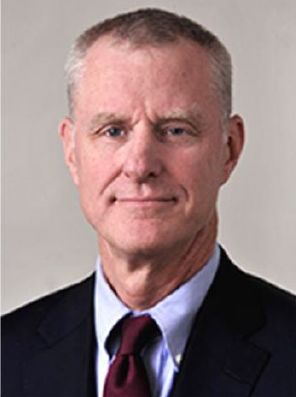 Mark Werner
Director
Mark Werner joined the Santander US Corporate and Investment Banking (CIB) New York Advisory Board as a consultant in July 2022. He was appointed to the Santander Holdings, USA Inc. Board of Directors and Risk Committee as well the CIB New York Advisory Board in January 2023.
He works in a senior advisory capacity for Cerberus Operations and Advisory Corporation (COAC), a division of Cerberus Capital Management. He is currently working with two of their portfolio companies as a board member; Hamburg Commercial Bank AG and FirstKey Homes LLC.
Additionally, he serves in a Senior Advisory role with Alphadyne Asset Management, an alternative investment management firm which pursues macro and fixed income relative value investment strategies in global interest rates, foreign exchange, equity, commodity, and credit markets.
Previously, Mr. Werner co-founded Amherst Pierpont Securities where he served as Chief Executive Officer and Executive Chairman of this independent fixed income primary dealer. The company was backed by institutional private equity and partner capital and was sold to Banco Santander.
Immediately prior to founding Amherst Pierpont, Mark served as President of Graham Capital Management, a multi- strategy hedge fund focusing on systematic and discretionary market investments.
He previously served as CEO of Bank of America Securities at the Bank of America Corporation. As Head of Global Markets his responsibilities included the debt and equity businesses, which encompassed origination, sales, trading, and research. He also served on the Asset and Liability Management Committee, Credit Committee and Management Operating Committee of the bank.
Mark Werner began his career in fixed income at J.P. Morgan Securities, Inc. where he ultimately served as Vice Chairman and head of the North American interest rate markets, futures, and options businesses. He was also a member of the investment bank's Executive Committee.
Mark is a past member and chairman of the U.S. Treasury's Borrowing Advisory Committee, a Federal Advisory Committee which advises the Secretary of the Treasury, Chairman of the Federal Reserve Board and their staffs on the management of the federal debt through closed-door meetings prior to quarterly issuance.
Throughout his career, Mark has led industry boards and interest groups working on common issues among member financial services organizations. He is a past board member of the Securities Industry and Financial Markets Association (SIFMA). He is also a past division chairman of the Bond Market Association. In addition, he has served as a director for BrokerTec, GlobalBased and TradeWeb.
Mark graduated from the University of Pennsylvania with a B.A. in Economics. He currently serves as a member of the University's Board of Trustees.